Welcome to the Wyndley Seals snorkelling club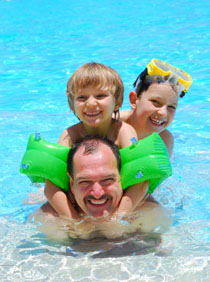 Come and learn to snorkel with Wyndley Seals snorkelling club and learn new skills for the swimming pool and the sea.
Snorkelling can be great fun and allows all members of the family, children & parents, to develop their skills and confidence in the water and can provide a first step in learning to Scuba dive. Training is offered by BSAC (British Sub-Aqua Club) instructors and we can take you through the various Snorkel Diver qualifications from basic pool techniques through to open water snorkelling.
We are affiliated to Boldmere Divers Sub-Aqua club and are open for adults and children ages 8 and over. All children should come with a parent or guardian.
Please browse the site to see what snorkelling can offer and contact us if you are interested in learning more.